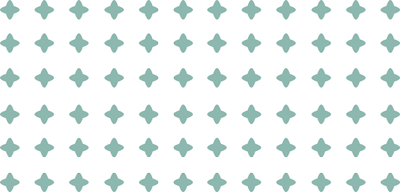 How It Works- On $8 Restock Day you can find tablets, gaming systems, home goods, cameras, high end cosmetics, designer goods and more! We buy truckloads of liquidated goods and give you the savings! You NEVER know what you will find for only $8 or less!
A Crate Deal is a discount store with an entertainment twist.
We offer crates full of merchandise and many of the treasures are high ticket items. We have 25 crates to dig through and merchandise varies from crate to crate. Every day of the week we drop the price of everything to make room for a FRESH Truckload on Friday until Tuesday
We start our week on Friday with freshly stocked crates at $8 per item, Saturday we restock and all items are $6, Sunday all items are $3.00, Monday all items are $1 and Tuesday all items are only a $0.50. 
Items that are left over on Tuesdays are donated to local nonprofits.
We are closed Wednesday and Thursday in order to clean out, sanitize, and restock crates for another week starting on Friday.
***Frequently Asked Questions***
WHERE ARE YOU LOCATED? 
2520 S Carolyn Ave Sioux Falls, SD 57106
How long has A Crate Deal been open? 
Fall of 2020. We are the original crate store of South Dakota.
WHAT PAYMENTS DO YOU ACCEPT?
We take cash, plus all major credit/debit cards. We do not accept checks. There's a 3% service fee added to all transactions to use the Square POS system.
ONCE I GET INTO LINE CAN I LEAVE AND COME BACK?
No, You may only go to your car to put away items like folding chairs, bags, etc. If you leave the parking lot you are forfeiting your spot in line. Just be respectful to one another.
I SMOKE, CAN I SMOKE IN LINE?
 We would respectfully ask you to step away from the line if you feel the need to have a smoke. It's ultimately up to you how you'd like to handle that. But, please be respectful to those around you.
CAN MY CHILDREN COME WITH ME?
ALL Children under 12 years old MUST BE with a parent at ALL TIMES. Violators will be asked to leave. No strollers please.
ARE KIDS ALLOWED TO DIG IN THE BINS?
No, for their safety and because of the occasional adult items found in the bins.
IF THERE ARE NO RETURNS, REFUNDS OR EXCHANGES HOW DO I KNOW MY ITEM WORKS?
We get our stock from returns, refurbished, and out of season items. There is a chance it may not work or it can be an easy fix if you are handy. You can check your items at the check station.
HOW OFTEN DO YOU RESTOCK?
Every Friday and Saturday. You can sign up for store updates and flash sales on our facebook page.
WHAT TYPES OF PRODUCTS DO YOU SELL?
You just never know! And neither do we. That's a big part of the excitement that keeps people coming back week after week. We can tell you that most of what we offer is new – usually overstock, out of season, or return merchandise. Everything and anything you could expect to buy from all major online big box retailers in the USA and all around the world. Homegoods, tools, books, clothing, electronics, car parts, food, baby accessories, toys and so much more.
WHAT IS YOUR RETURN/EXCHANGE POLICY?
Everything is sold as-is. Sorry, but we cannot accept returns, refunds, or exchanges.
IS IT TRUE THAT ONCE OUR BAG IS FULL YOU'LL MAKE US LEAVE?
Sort of. We do maintain fairness by limiting the amount someone can carry. You are welcome to drop your items off in your car and come right back in if there is not a line outside.
ARE MASKS AND GLOVES REQUIRED?
Please follow state guidelines.
DO YOU HAVE RESTROOMS?
Yes, of course.
CAN I USE THE RESTROOM PRIOR TO STORE OPENING?
No.
CAN I BRING MY OWN TYPE OF BAG?
No, in order to keep things uniform and simple it MUST be an Ikea blue bag that we provide.
WHAT IS YOUR BEST FORM OF COMMUNICATION?
Facebook lives and Facebook messenger.