Purchase a pallet of liquidated goods
Have you ever wanted to purchase a mystery pallet of liquidated goods, but are too intimidated by the online sales process? Come into our pallet house and see the merchandise in person.

Join our Pallet Sales and Auctions facebook group for Flash sales, dates, times, and updates.
We also sell by the Truck Load
Do you want a pallet or maybe 26 pallets? (That's how many come in a truck load). We also sell large-volume truck load orders as well as individual pallets and smaller lots.
These are great for people who want to make a little extra income. Sign up for dates and times of our next sale. If you would like more information please reach out to us.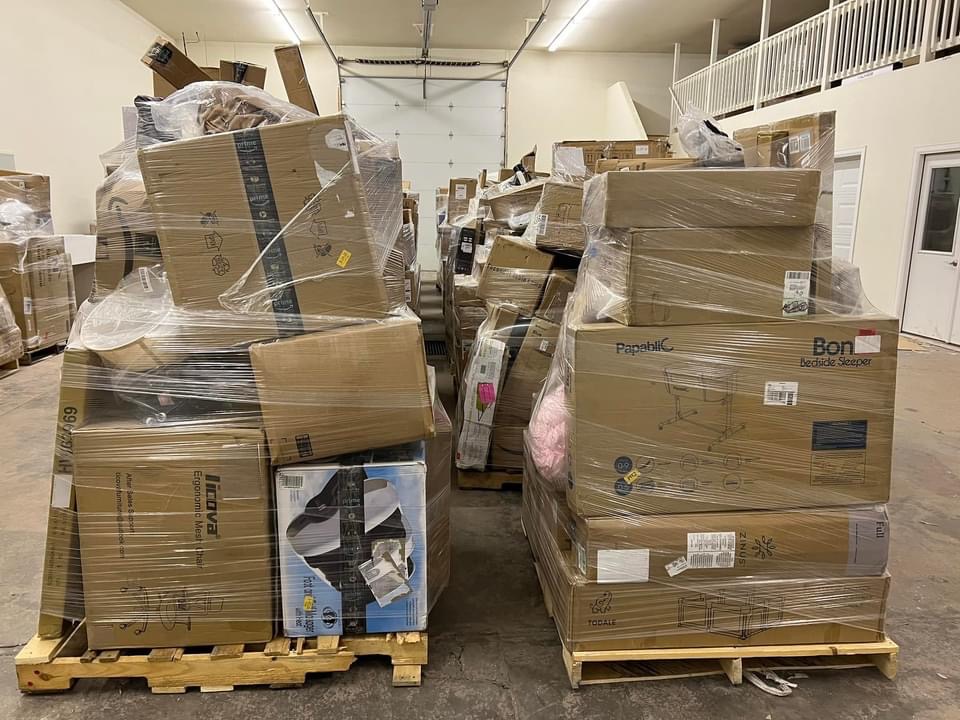 We buy manifested truck loads from direct contract holders
You might not have any idea what this means. But, it means the pallets have not been cherry picked by multiple pallet houses (Who take out the best stuff) before you get it. With us you are the first to unbox.
Fill in your info if you would like to be updated on dates and times